Macadamia Nut Coconut Tart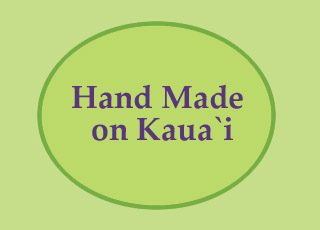 Think of this pretty tart as a tropical version of traditional pecan pie. The sweet, buttery filling bakes up like a custard richly flavored with KAUAI GROWN FRESH EGGS and KAUAI GROWN PURE VANILLA . Each slice is packed with KAUAI GROWN MACADAMIA NUTS and sweetened flaked KAUAI COCONUT. This recipe came from "Gourmet" (11/2006) You will need a 10 inch two piece, tart pan. If you do not have pie weights you can substitute raw rice contained in foil.

Prep time: 25 minutes
Cook time: 1 hour
Ingredients:
pastry dough for a single crust pie
3 large Kauai Grown Eggs
1 1/4 C packed light brown Hawaii sugar
1/2 teaspoon Hawaii vanilla
1/4 teaspoon salt
1/4 C unsalted butter, melted and cooked slightly
11/2 C dry roasted mac nuts, toasted & coarsely chopped
1 C sweetened flaked coconut

10 inch fluted tart pan with removable bottom

Directions:
1. Roll out dough into a 13-inch round on a lightly
floured surface with a lightly floured rolling pin. Fit into
tart pan and trim edges. Chill shell until firm, about 30
minutes.

2. Put oven rack in middle position and preheat oven to
375°F.

3. Lightly prick bottom of shell all over with a fork, then
line with foil and fill with pie weights (or raw rice
wrapped in foil). Bake until side is set and edge is
pale golden, about 20 minutes.
Carefully remove foil and weights and bake shell until
deep golden, 10 to 15 minutes more. Leave oven on.

4. Whisk together eggs, brown sugar, vanilla, and salt
until combined, then whisk in melted butter, nuts,
and coconut. Pour filling into tart shell and bake until
set in center, 25 to 30 minutes.

5. Cool in pan on a rack 30 minutes, remove side of pan,
cool tart to room temperature, 1 1/2 to 2 hours more.