Banana Health Nut Bread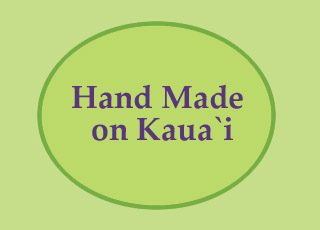 After spending years making banana bread that was full of sugar and butter (delicious, but not very healthy), I experimented with new ingredients and developed this recipe. It is just as delicious as any banana bread you've ever tasted, and is completely guilt-free. It features Kauai grown bananas, local free-range eggs, and honey from Steelgrass Farm in Wailua. You can also make it into muffins instead of a loaf (just cut baking time to 25 minutes). This bread makes a great holiday gift for friends and neighbors, or can be served for breakfast or brunch. You can make it ahead of time since it freezes and reheats well.

Prep time: 20 minutes
Cook time: 60 minutes
Ingredients:
1/2 cup applesauce
2 eggs
6 bananas (crushed)
2 tablespoons honey
1/2 teaspoon vanilla
1 cup flour
1/4 cup ground flax seeds
1/4 cup oat bran
1/2 cup oats
1 teaspoon baking soda
1/2 teaspoon salt
3/4 cup raisins
1/4 cup coconut (shredded)
1 cup walnuts (chopped)
Directions:
1. Preheat oven to 350 degrees.
2. Using a stand mixer, or hand mixer, mix applesauce, eggs, bananas, honey, and vanilla.
4. Add flour, flax, oat bran, oats, baking soda, salt, and mix well.
5. Fold in the raisins, coconut, and walnuts.
6. Add mix to greased loaf pan (or muffin tins).
7. Bake at 350 degrees for 60 minutes (or 25 minutes for muffins).