Java & Goat Cheese Cream Puffs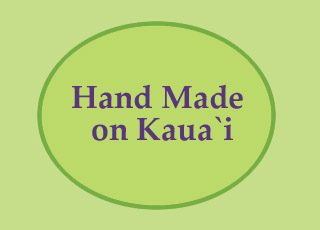 Award winning recipe in the 2012 Kauai Coffee Celebrity Chef Cookoff for Charity.

Prep time:

Ingredients:
PUFFS by Viren Olsen

Puffs
1 cup water
1 stick unsalted butter, cut in 1" pieces
1 tablespoon sugar
1 cup all purpose flour
1 cup eggs, about 4 each


Filling
3 cups heavy cream
1/2 cup Kunana Dairy Goat Cheese (chevre)
1/4 cup Mundoloa Java Coffee, coarsely ground
1/2 cup water
1 cup sugar
1 each Kauai Vanilla Bean


Lemon Confit
4 each the zest of medium local lemons (about 1/8th inch strips), try to avoid the white pith
1/4 cup local honey
1/2 cup sugar
water


Kauai Coffee Coconut Caramel Sauce
1 cup sugar
1/2 cup heavy cream
1/2 cup coconut milk
1 ounce butter
1 teaspoon salt
2 tablespoons Kauai Coffee coconut caramel crunch coffee grounds
Directions:
For the Puffs

In a sauce pan over low heat melt the butter, water, sugar and salt. When butter is melted turn heat to medium high and bring to a boil. Remove from heat and add flour. Stir with a wooden spoon or spatula, working out any lumps until you achieve a thick dough that pulls away from the sides of the pan. Let the dough cool for a few minutes and then stir in the eggs one at a time, mixing well after each addition.


Pre-heat the oven to 400 degrees. Spoon the batter in a pastry bag or a one gallon disposable plastic bag. Cut off the corner of the bag and pipe the batter onto a cookie sheet into 1 inch mounds of dough. (about 1 tablespoon each). Bake until puffed and deep golden brown, approximately 15 to 20 minutes. Let cool.


For the Filling

In a sauce pan over medium heat bring water to a simmer. Turn off the heat and add the coffee grinds. Let steep until cool. Strain without pressing on the grounds into a small container. Discard grounds. Set aside.

Meanwhile whip 2 cups of the heavy cream and a 1/2 cup of the sugar with a stand mixer, until soft peaks form. Refrigerate. Cut the vanilla bean in half and scrape the inside of the bean. In the mixer whisk goat cheese with the scraped vanilla seeds, remaining 1/2 cup sugar and remaining 1 cup of cream until well combined. Add the coffee concentrate and mix until smooth.

Fold together the whip cream and goat cheese mixture. Refrigerate until ready to assemble the puffs.


For the Lemon Confit

Place zest in a small sauce pan with a pinch of salt and cover generously with water. Boil over medium heat for 30 minutes. Drain add sugar, honey, a pinch more salt and a cup of water. Return to heat and simmer until most of the liquid has evaporated and the lemon zest is in a thick syrup.

Let cool.


For The Kauai Coffee coconut caramel sauce:

Put sugar in a heavy bottomed 1 gallon sauce pot. Over medium low heat melt the sugar, stirring occasionally until a rich caramel color, but not smoking. * THIS NEXT STEP CAN BE DANGEROUS! THE MIXTURE WILL BUBBLE VIGOROUSLY WHEN YOU ADD THE COOL LIQUIDS TO THE HOT SUGAR. DO SO AT YOUR OWN RISK! Wear a kitchen mitt and be careful. Remove from heat and add SLOWLY cream, coconut milk and butter. Add coffee grinds and salt and simmer for 2 minutes. Strain and set a side to cool.


To Assemble the Puffs

Fit a piping bag or plastic baggie with an 8 or 9 mm round tip. Spoon some of the filling into the bag and twist the bag above the filling to seal it. Poke a small hole in the side of each puff with a knife. Insert the tip into the hole and fill with the cream puff filling. repeat the process until all puffs are filled.

To serve...
Place puff(s) on a plate and drizzle with sauce. Add a bit of compote on top. Enjoy!